The Boat Doctor has many years of experience and has wrapped tens of thousands of boats. Shrink wrap is a highly recommended, fully insured, and affordable way to protect your boat. There are several advantages:
Blocks out UV rays
Prevents snow & ice build-up
Keeps the elements out while maintaining ventilation
Affordable alternative to plastic canvas covers which deteriorate quickly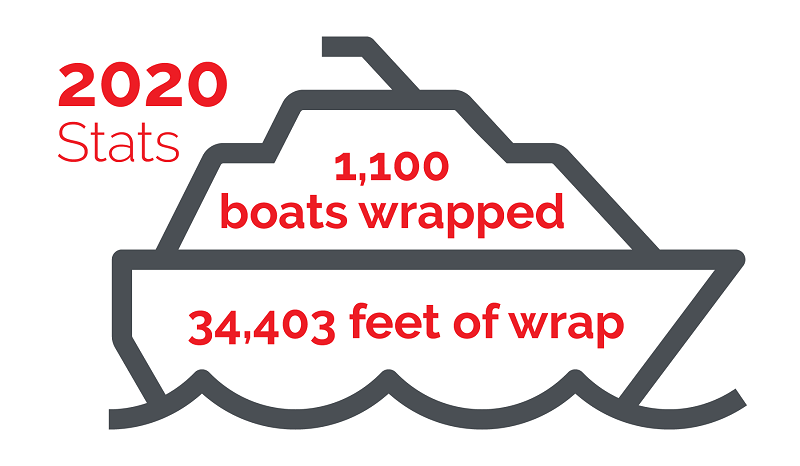 Shrink wrap can be used to protect your boat from road hazards during transport. These hazards include salt, chipping from rocks or debris, diesel soot, weather, and wind. The Boat Doctor has wrapped hundreds of boats for transport with complete satisfaction. Our experience has led to very specific techniques that will ensure the wrap stays in place.
We guarantee our wrap will stay put throughout its journey. Let our experience bring your boat to its destination in the same condition it left.
We have worked with many local and international companies to protect equipment while in storage or in transport. Shrink wrap is a great way to protect valuable equipment from harsh elements outside. Our methods have been proven successful time after time as we determine the best solution to fit your needs. Our shrink wrap has protected equipment sent all over the world, and the product shows up in the same condition as when it left.